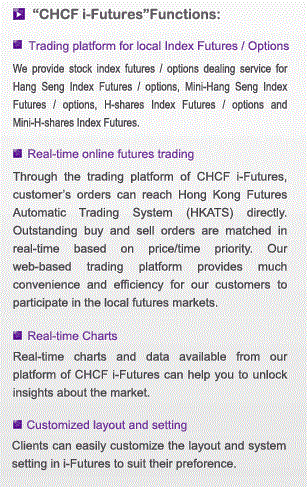 Set a password that is difficult to guess and different from the ones for other internet services. The login password should be changed regularly. Please change your password immediately if you suspect your password leaked. Password should never be stored on computers, mobile phones or placed in plain sight.
Select passwords that cannot easily be guessed by anyone. Please do not use any accessible personal information such as I.D. number, date of birth or telephone number when selecting your password.
If you log into your 「SPTrader System」accounts which encounter any suspicious situation (e.g. computer respond is extraordinarily slow, the login procedure is awkward or requiring you to enter additional information), please stop login and inform the us immediately.
Please check your 「SPTrader System」accounts from time to time and reviewing statements issued by us in a timely manner.
Do not logon to 「SPTrader System」 using public computers or via any public Wi-Fi facilities at public areas such as cyber cafes or bars.
When using Wi-Fi connection, use trusted Wi-Fi networks or service providers instead of public Wi-Fi. Enable security protection such as Wi-Fi Protected Access (WPA, a security protocol to secure wireless computer networks).
Installing and promptly updating security software to ensure the most comprehensive protection.
The company will not obtain any customer account number, password and other personal details via email.
Do not disclose any passwords to other persons (including any of our staff).